Shopping online to select the best dry shampoo for individual hair types and specifications can feel rather daunting. While most individuals are familiar with the general concept of dry shampoos, they may never have purchased one for their use. Principally, these products are composed of fine powders, pastes, or sprays that permit you to skip the shower while removing dirt and oil from your hair and scalp. That said, they come in a broad array of formulations, with various scents, ingredient requirements, and other specifications. However, we've compiled a list of our top ten favorite products that yield the best results, are affordable, and meet a number of different hair, health or lifestyle needs, which should make selecting the right one a breeze.
Related resource: 10 Best Summer Nail Polishes
1. Death Valley Dry Shampoo by R+Co
For those seeking the big, just risen from a romp look, this volumizing dry shampoo is ideal. Using only the purest rice proteins sourced from Brazil, the formula offers a natural lift without the hassle of the bath. Simply shake well, apply, and let it work its magic. Both vegan and cruelty-free, the shampoo is further enriched with vitamin E for shine and superior softness. The patented formula removes excess oils and cleanses the scalp while maintaining an ideal balance for healthy, gorgeous hair.
2. Klorane's Ultra-Natural Oat Milk Shampoo
While some dry shampoos can contain sulfates and other harsh chemicals, this formula relies on a gentle balance of natural ingredients, starting with oat milk. It's ultra-gentle and won't dry out the hair follicles, even while it's perfect for all hair types. And never fear the white residue that can result from some types of dry application products. The makers of this superlatively rich formula have crafted a shampoo that won't leave flakes or a powdery bloom to shadow your day.
3. OGX with Biotin and Collagen
Don't let the low price tag on this anything-but-cheap dry shampoo mislead you. It's crafted from high-quality ingredients and includes plenty of hair nourishing vitamins, such as B7 for superior strength, and collagen and biotin for an added boost. Plus, while this dry application hair cleansing system is all business, your experience will be delectable. Leave hair soft, full, and vibrant, along with a subtle and luscious scent without the fuss of a full shower.
4. Living Proof Dry Shampoo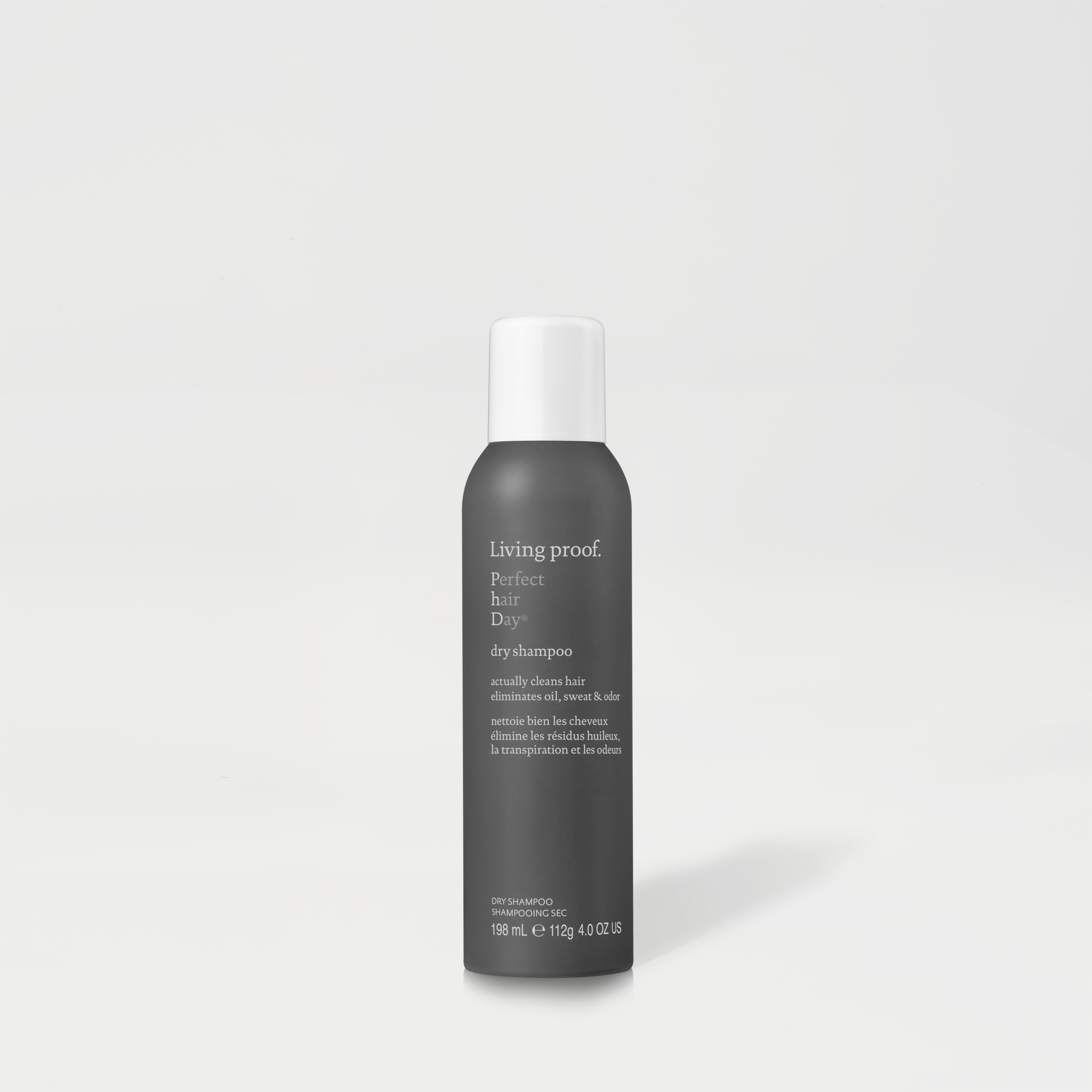 Because it comes in both a full 4-ounce size and a convenient travel size dry shampoo, you'll never be caught without perfect hair. Perfect hair Day (PhD), is designed with the busy woman or man in mind. With a fresh yet unobtrusive scent, revive and refresh hair that has had a tough day. The patented formula cleanses away excess oils and odors but leaves hair soft, bouncy, and ready for whatever is next on the itinerary.
5. Not Your Mother's Two-Piece Dry Kit
This texturizing cheap dry shampoo is perfect for that wind-combed, sun-kissed beachy look. While it's gently crafted to leave hair soft and billowy to the touch, it won't leave a residue. It works by gently absorbing excess oils from both scalp and hair shaft, without drying or damaging your mane. The delicious scent of toasted coconut will remind anyone who passes of long afternoons of sand and surf, while they admire that full, gorgeous hair.
You may also like: 10 Best Bath Bombs
6. Gold Lust from Oribe
The key to gorgeous hair in the face of daily styling heat and stress is restoration. This translucent powder will extend the lifespan of any blowout by reinvigorating hair weighed down by product residue, air pollution, sweat, oil, and dirt. It's great for every hair type and gentle enough for even the most sensitive scalp. The dermatologist-tested formula is also free of harsh artificial chemicals such as parabens and sulfates. Vegan, cruelty-free, and gluten-free, it can be used on keratin and color-treated hair.
7. Bed Head Matte Dry Formula
Oh Bee Hive offers the sumptuous, billowy hair any gal needs to craft retro styles or edgy updos. The super-fine powder cleanses hair and scalp of excess oils, dirt, and sweat while pumping up the volume to 11. It's best for casual styling needs, daily use, and speedy cleanups.
8. Handmade Heroes Drop Dead Gorgeous Dry Shampoo
Seeking a dry shampoo that's suitable for dark hair? Look no further. This handcrafted formula is ideal. With a unique and delectable scent made from the essences of lavender and geranium, it absorbs excess oils and naturally cleanses away dirt. That's because those oils that provide its scent are also gently antiseptic and antimicrobial and perfect for leaving scalp and hair feeling freshly cleaned. Made with no synthetics, no parabens, and absolutely no talc, this shampoo is vegan, cruelty-free, and all natural.
9. DryBar Detox Dry Shampoo
For those looking to extend the life of their blowout, this is a perfect product. It effectively absorbs excess oils and cleanses away dirt and sweat. Instead of smelling weary, you can leave the delicate and distinctive original scent wafting as you breeze by. Simply apply, massage, and brush out with a quick blow dry.
10. The Amazing Grace of Philosophy
Crafted without harsh parabens, this delicately scented dry shampoo will leave hair feeling fresh, soft, and full of bounce. Perfect for all hair types, Philosophy promises it will leave behind only the beauty of clean, shining tresses. The fine powder is natural, created with the consumer in mind, and ideal for ladies who want to draw out the lifespan of their salon styles or keep pace with a long to-do list.
These sorts of products have come a long way since the first of their kind. They can extend the lifespan of a beautiful salon style by permitting you to skip the shower without forgoing the benefits of clean hair. Many of them incorporate a volumizing substance, such as rice protein. And all of them, whether they are less than shy about synthetic ingredients or bound to standards of vegan purity, will absorb excess oils from the scalp while cleaning away dirt and sweat. Many of them are hypoallergenic, but some even go so far as to be gluten-free. This matters for those who have extreme celiac disease, because the skin of your scalp may break out if the protein remains in contact with it for too long. In any case, the most dependable guide to which is the best dry shampoo is the individual need.
Related resource: 10 Best Avocado Oil Hair Products
By BCR Staff
April 2019
More Articles of Interest: