If you struggle to find items you love, the best women's clothing subscription boxes can be a game-changer. These services send you a box of clothing every month based on your preferences and style. When the box arrives, you can try on the items in the comfort of your home and decide whether to buy them or send them back. If you hate shopping, don't live near major stores, or wear an uncommon size, subscription boxes are an excellent solution. Plus, as an added benefit, most include access to a personal shopper who can help you take more risks or find items with the perfect fit — in many cases, you can even access clothes that aren't available anywhere else.
Related review: 10 Best Beauty Subscription Boxes
1. Stitch Fix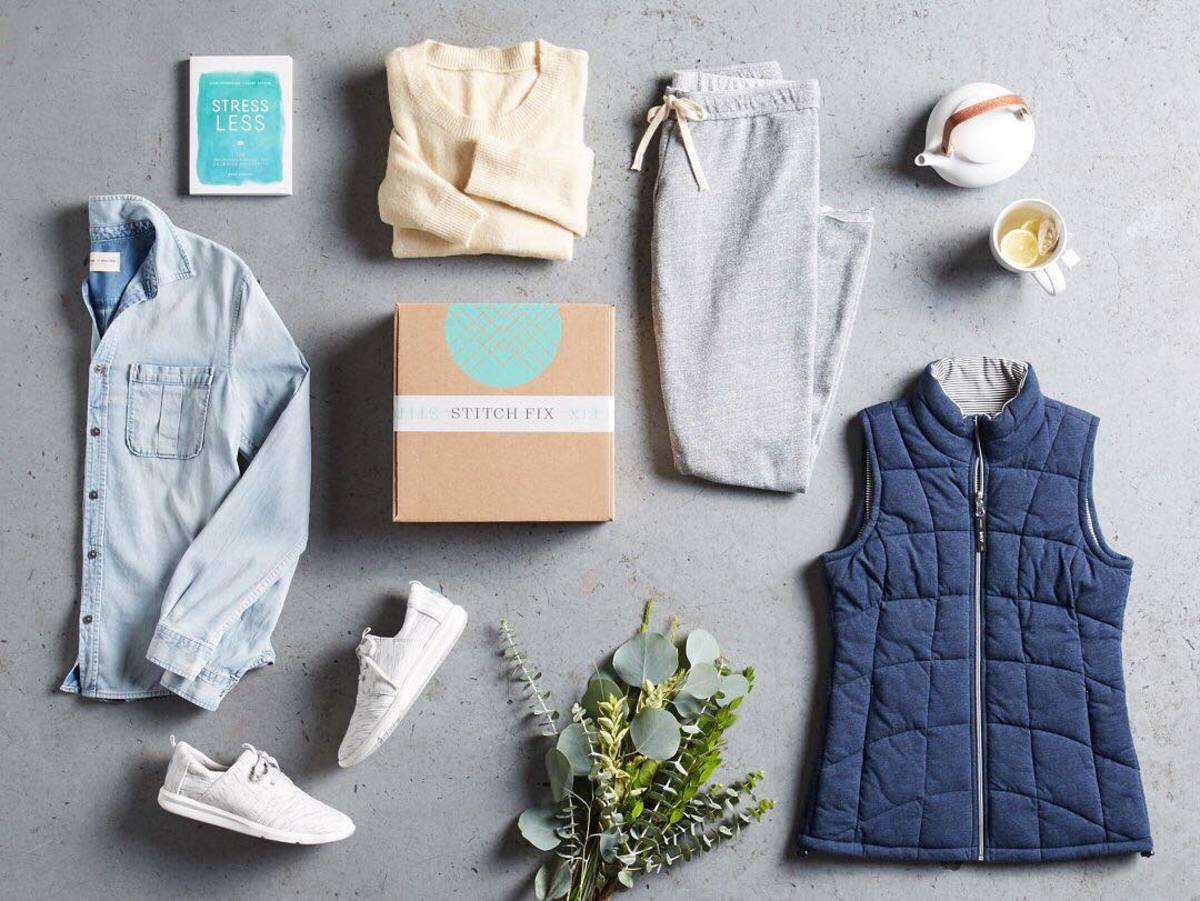 One of the original clothing subscription services, Stitch Fix has a proven track record. To start, you fill out a style profile that includes your preferences, the items you need, and any restrictions. Want to help your stylist figure out the best items for you? You can also link a Pinterest board that includes photos of items you love. Your stylist puts a box together and sends it to you; you can try the items on at home and return anything you don't want. If you decide to buy, the monthly fee is subtracted from the total cost. Since the per-month fee is low, this is one of the best gift subscription box options on the market.
2. Trunk Club
Trunk Club, which is owned by Nordstrom, is one of the more high-end subscription services. If you're a Nordy Club member, this is a great option — your purchases count toward your rewards. Just like Stitch Fix, this service offers an online stylist service. However, it also includes access to a few "Clubhouses" around the country where you can talk to a stylist in person and try on clothing. We love that Trunk Club enables you to chat live with a stylist about your individual needs and preferences; plus, they'll email you a preview of the items before they arrive at your door. That way, you can approve the items and increase your chances of getting things that you'll want to keep.
3. Gwynnie Bee
If you're looking for a wide variety of brands and styles, Gwynnie Bee is the service for you. This option takes some of the guesswork out of the online-subscription model. Once you sign up, you get access to a digital "closet". As you browse the different clothing items on the website, you can add them to your closet and get them shipped to your door. The best part about Gwynnie Bee? Once you wear the clothes, you can send them back for free or buy them for less than you'd pay in stores.
4. Adore Me
Do you struggle to find lingerie that you love? Do you feel uncomfortable trying on bras and intimates in stores? Adore me, one of the best lingerie subscription options is the perfect solution. This service specializes in lingerie, pajamas, bras, and underwear. Once you receive a shipment that's hand-picked by your stylist, you have a week to try the items on. This is a convenient way to find pretty lingerie sets that look gorgeous and fit beautifully under your clothing.
5. Fabletics
For workout fanatics, Fabletics is a must. This fitness subscription box is designed specifically for active people — or people who love active clothing. Each month, you pay a set fee. Then, you log in to your account to shop for different fitness items. Don't want to pay the fee in a specific month? Simply skip that month with no penalty. We love this service because it gives you access to a huge range of colors, prints, and styles that you can't find in stores.
You may also like: 10 Best Subscription Boxes for Grandmothers
6. Elizabeth & Clarke
If you need to build your work wardrobe, look no further than Elizabeth & Clarke. This professional clothing subscription focuses on shirts and suit separates that you can wear to work. In particular, it offers clothing that's both beautiful and functional. Each product is designed to resist stains and sweat. In addition, pieces come with adjustable hems for the perfect fit and bra-strap holders to prevent slipping. Blessed with a larger bust? You'll even find gap snaps to prevent unsightly gaping. Plus, all pockets are real and functional. Choose from a variety of plans to suit your needs and budget.
7. Wantable
Do you struggle to keep up with clothing trends? Wantable can help. This service sends you seven different items in the latest trends — each shipment is called a Style Edit. You pay a flat fee for the styling, which is credited to your purchase if you decide to buy. Shipping is free both ways, so it's a breeze to return anything you don't want. Browse through a selection of items and request that they are added to your shipment.
8. Amazon Personal Shopper
Amazon is branching out into fashion with Personal Shopper, a service of Prime Wardrobe. This service curates pieces that meet your specific style, making shopping more fun. Once your stylist picks different items, you can choose up to eight of them to ship — that way, you can try them on at home for free and return what you don't want. This service is open to Prime members and comes with a low monthly fee.
9. Short Story
If you're a petite woman who has a hard time finding clothes that fit, Short Story is a convenient option. This clothing subscription for petite women specializes in items that are designed for smaller frames. Not only do they have shorter lengths and sleeves, but they're also designed with higher arm openings and higher knees, ensuring a beautiful fit. Each box includes five items, so you can build your wardrobe quickly.
10. Dia & Co.
The best plus-size subscription box on the market, Dia & Co. is a fantastic option for women who fit into items sized 14-32. Each item is specifically designed for larger frames, which means that it's easy to get a flattering, beautiful fit. Plus, since these clothes aren't available in smaller sizes, it's easier to find unique, gorgeous outfits to express your style.
Shopping is a challenge for many women — which is where subscription boxes come in. These services take the hassle out of finding new clothes, so you can build a wardrobe without ever leaving your house. By choosing from the best women's clothing subscription boxes, it's easy to find a service that meets your needs.
Related review: 10 Best Women's Fashion Headbands
By BCR Staff
September 2019