Would you like to know more about wine? How to describe it? What food pairings go with which wines? Wine Club subscriptions are a great way to try new wines and learn about their fabulous flavor profiles. There are a variety of wine clubs featuring domestic and international wines; red, rosé, and white wines; natural wines and bubbly wines; major award-winning wineries and small production boutique wineries. They also feature a variety of price points and many allow you to customize the delivery schedule to suit your preferences. It doesn't matter if you are a novice or a budding expert, there is a wine subscription service that is right for you. Below are ten of the best wine of the month clubs.
1. Winc
Winc customizes your wine selection with a quick test profile test during the subscription process and refines those selections based on the surveys you complete after tasting each bottle of wine. When you build your box, you can select red, white, or both. Once Winc knows your preferences, it will ship four wines each month. Winc members can skip a month or cancel at any time.
2. Bright Cellars
Bright Cellars is the best international wine club and curates its wine collection from around the world. Only 1:12 wines tasted by Bright Cellar tasters make it into the collection. Start your Bright Cellars experience by taking the wine quiz and building your profile. Based on your quiz answers, Bright Cellars will show you six wines from around the world that fit your personal preferences. Bright Cellars will then send you six wines each month.
3. Firstleaf
Can technology predict great wines? Firstleaf thinks so. Firstleaf uses an algorithm to analyze hundreds of wines and billions of individual data points to predict which wines will fit your unique taste profile. Firstleaf boasts over 500,000 customer ratings that serve to refine taste predictions. Firstleaf's curated wine selection features hundreds of wines and 92 percent of the collection is award-winning. With Firstleaf, you are able to set the frequency of club shipments.
4. Wine Awesomeness
Wine Awesomeness searches the world for great wine crafted by unique winemakers. Wine Awesomeness then shares those rare gems and their stories with club members. Each shipment includes fabulous wines and teaches club members how to describe them and which foods pair with them. Select between a three-bottle subscription and a six-bottle subscription. Either membership comes with a subscription to theblacklabel magazine. Subscribers also have access to membership perks such as fun deals on wine, accessories, and more.
5. Arguax
Arguax runs on the philosophy that the best wines with the biggest personalities are not found in grocery stores. Arguax features a "pocket sommelier" who curates your wine selection based on your flavor profile, cost, and region preferences. There is even a link that lets you chat with a "pocket somm" at any time. Arguax features a variety of wine subscriptions including starter, seasonal, and permanent memberships. Arguax boasts a 6,000 square foot facility with temperature-controlled wine storage to ensure each bottle maintains is optimal quality. Arguax also provides the best wine gift service. Arguax will package a special crate for that upcoming wedding for a gift they will never forget.
6. Gold Medal Wine Club
Do you prefer domestic wines? The Gold Medal Wine Club is the best domestic wine club on the market. Their Gold Medal Club features award-winning wines from California's best boutique wineries. Each month you will receive two hard-to-find, medal-winning wines from small production, family-owned and operated wineries. Members also receive a delightful and informative color publication, The Wine Press. Members have the option of selecting monthly, bi-monthly, or quarterly subscriptions. Get the best wines California has to offer delivered directly to your door.
7. California Wine Club
Don't let the name fool you. California Wine Club has more to offer than just domestic wine. Of course, if domestic wine is your thing, California Wine Club does offer subscription services that cater specifically to California wine lovers. With the Premier Series subscription level, members enjoy two hand-crafted California wines from artesian wineries. With the Signature Series subscription level, members can select two, three, or four bottles of highly-rated California wines. The International Series subscription level features two wines from around the world. The Aged Cabernet Series features two bottles of Napa's finest Cabernets aged 8-12 years, while the Pacific Northwest Series features handcrafted wines from Washington and Oregon. Each subscription level also comes with a copy of Uncorked, a guide to the wineries; and access to a personal wine consultant.
8. Cellars Wine Club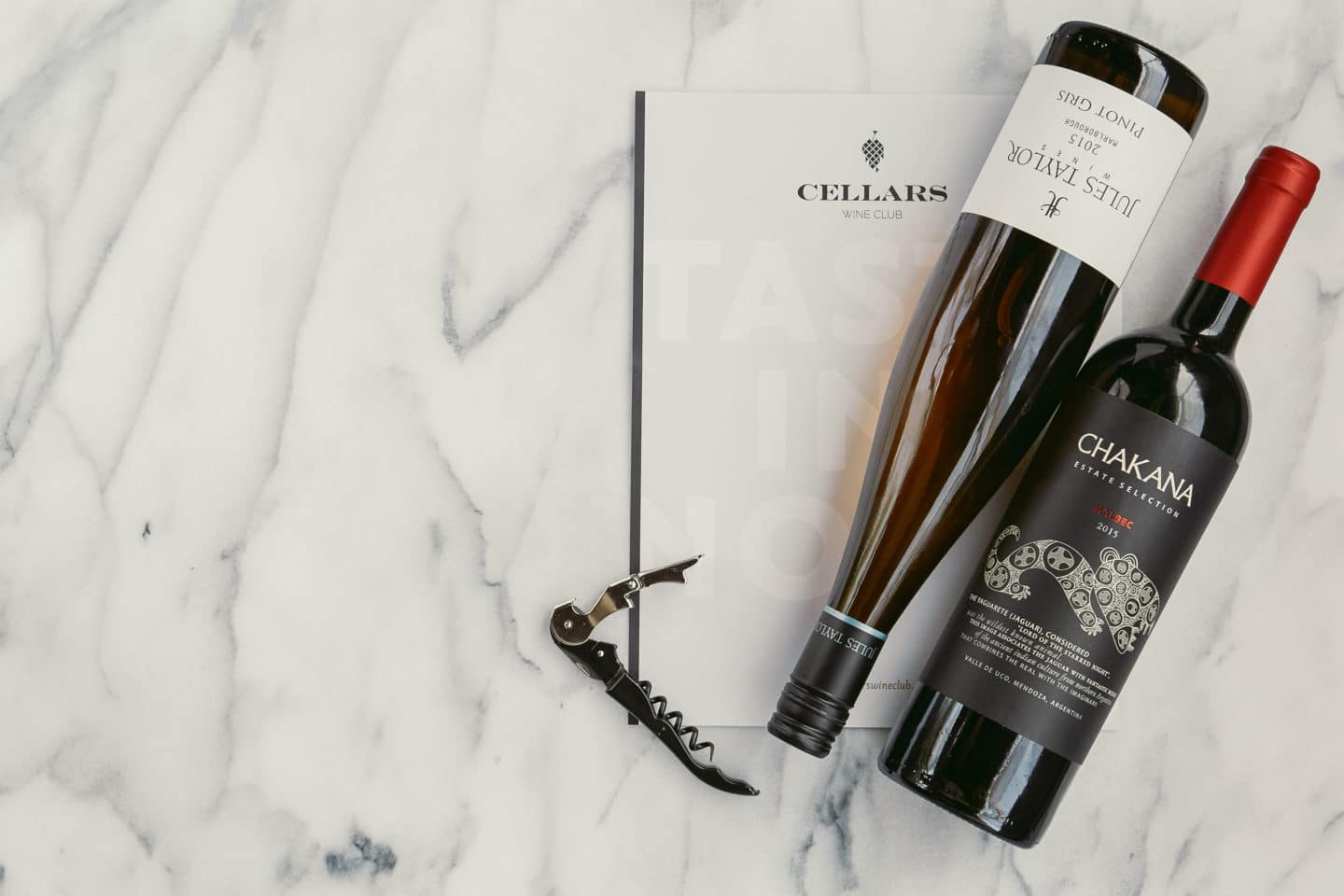 Cellars Wine Club offers five different wine clubs to chose from. With the International Club, members receive two bottles of imported wine each month. If you favor red wines, Cellars Wine Club offers the Red Trio Club, featuring three bottles of wine that range from translucent magentas to thick, deep burgundies. Perhaps bubbles are more to your liking. With the Sparkling Club, members receive two bottles of sparkling wine each month. The Sweet Wines subscription sends members a new pair of sweet wines each month. The Natural Wine subscription features two wines made with minimal intervention. Cellars Wine Club has a subscription option for everyone.
9. Sommailier
Sommailier is more than just a clever play on words. Sommailier features handcrafted wine selections from French wine experts. Select between the C'est la Vie or the Rendez-Vous and receive three or six bottles of wine each month. Both memberships include extensive wine and food pairing information, including in-depth descriptions of each wine and the region it comes from.
10. Vinesse
Vinesse is founded on the idea the interesting boutique wines from around the world should be accessible to everyone. With their wine of the month club, you can have these rare wines shipped directly to your door. Start with eight wines and have six more shipped every month. Satisfaction is guaranteed. If you are not satisfied with any of your selections, just call and they'll replace it.
Take a walk through wine country without leaving the comfort of your own home. With a few simple questions, most wine clubs will develop a taste profile especially for you. It's that start of a beautiful adventure.