Pets bring us unlimited joy and comfort; it's no wonder we become so attached. We often considered beloved members of the family, making a special effort to ensure their health and happiness. Why not bring a little joy to your pet's life with a monthly pet subscription box? Subscription boxes are an economical way to add interest and variety to your pet's daily life. Most subscription services customize their monthly shipments with toys, treats, and other pet essentials. Cats, dogs, and even reptiles can get in on the action. Below are the top ten pet subscription boxes for pampered pets.
Related review: 10 Best Dog Life Vests
1. BarkBox
If you're looking for a dog subscription box, BarkBox has you covered. Select your subscription level and your first curated BarkBox will ship immediately. Each BarkBox features a themed collection that will include at least two innovative toys, two all-natural bags of treats, and a chew. BarkBox guarantees each collection will be pup approved or they will work to make the situation right for you.
2. KitNip Box
For a totally cat subscription box, the KitNip Box ships the highest quality cat toys, all-natural treats, and healthy cat products. Choose between the Happy cat and Multi-Cat KitNip Box, to receive just the right products for your furry family. Each KitNip box will include items like the Handmade Catnip Bell, a toy that is 100 percent wool felt stuffed with all-natural catnip; the Twinkle Tweet, a tweeting, light-up toy with stimulating long feathers; and Zuke's G-Zees Tender Grain-Free Treats, tender turkey treats that promote joint support and tract health.
3. Bark If You Want Some
Bark If You Want Some (BIYWS) is a premium dog products subscription box. Each box is custom curated for small, medium, large, or extra-large dogs and contains a variety of products like jackets, raincoats, collars, leashes, toys, and treats. Each month your BIYWS box will come with four to six products often featuring your favorite characters like Game of Thrones, Rick and Morty, and many more. Keep your pup happy and healthy with the BIYWS monthly subscription.
4. Pet Treater
Whether you are a cat person or a dog person, Pet Treater has an option for you. Pet Treater is one of the most affordable pet subscriptions on the market. Cat parents can select the Cat Pack (three to four items) or Multi-Cat Pack (five to eight items). Dog parents can select between the Dog Pack (three to four items) and the Deluxe Dog Pack (five to eight items). Once you select your subscription option, Pet Treater allows you to enter specific pet information, so your monthly box can be custom-curated just for your pet.
5. Jurassicrate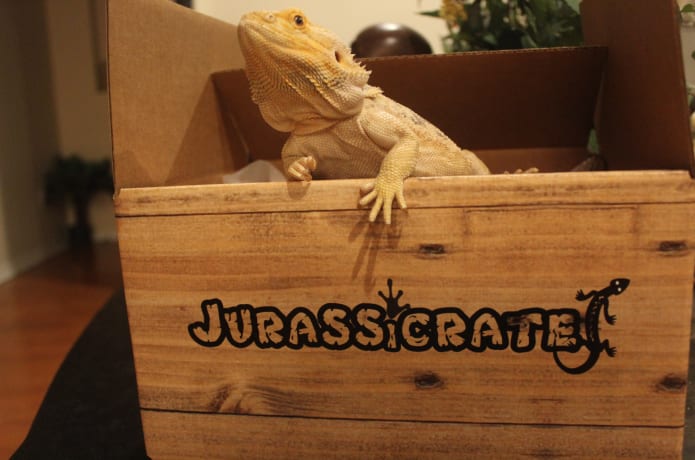 Why should dogs and cats get all the fun? There are currently over 4.7 million reptile owners, and finally, there is a subscription service that caters to them. Jurassicrate promises to deliver a curated service that features diets, supplements, tank decor and a proprietary booklet with general reptile information. Each crate contains five to eight items including at least one full-sized diet and one full-sized supplement. Select a subscription for small or large reptiles and enjoy a customized create with your pet in mind.
You may also like: 30 Great Creative Gifts for Pit Bull Owners
6. BULLYMAKE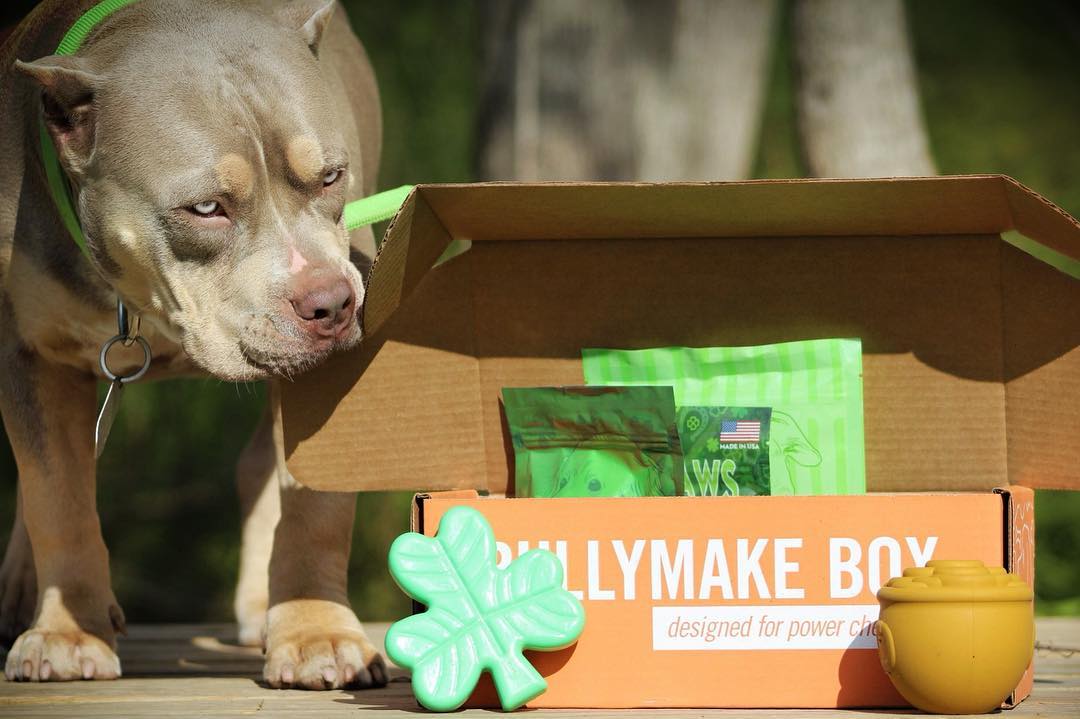 BULLYMAKE is a subscription service for canine power chewers who leave weaker toys shredded in their wake. Each themed BULLYMAKE box contains two to three rough and tough chew toys and three to four delicious treats. Each chew toy is first tested with power chewing breeds like Pit Bulls, Bulldogs, Great Danes to ensure durability. Customize your own box or let a BULLYMAKE specialist surprise you with a selection based on your pet's weight, allergies, and toy preferences.
7. Surprise My Pet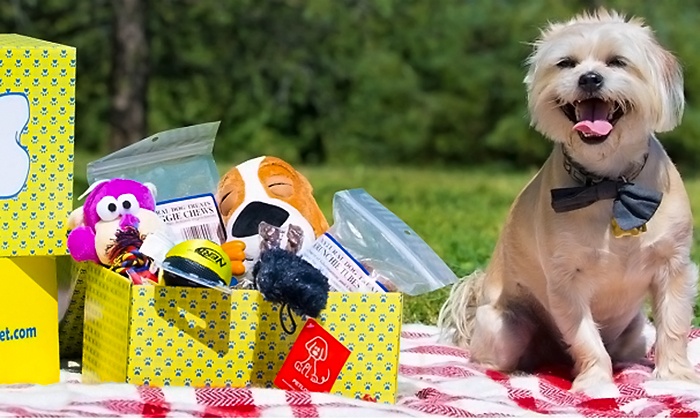 With Surprise My Pet, you can select the subscription that's right for you: cat, multi-cat, or dog (small, medium, large, extra-large). After you select your pet and pet size, Surprise My Pet will create a customized box with toys and treats and ship it directly to your home. Not only will you make your pet happy, but Surprise My Pet will also make a donation to pet-focused causes with each box shipped.
8. The Dapper Dog Box
The Dapper Dog Box is the only subscription service that promises a stylish bandana in every box. First, choose to get a box or gift a box. Next, provide some details on the recipient pup. Then sit back and relax, a stylish Dapper Dog Box will soon be on its way. Each box contains five items filled with toys and treats. And as a bonus, every purchase supports shelter dogs as they await adoption to forever homes.
9. Wag Well
Wag Well is the organic dog box subscription service that features healthy, all-natural products for your beloved pet. Each Wag Well box features two bags of organic treats, two all-natural chews, and one premium toy. When the health and happiness of your dog is a top priority, nothing less than the Wag Well subscription box will do.
10. PoochPerks
Poochperks allows you to select monthly, bi-monthly, or quarterly goodie box for your pampered pup. Start your subscription by selecting the size of your dog or choosing the mixed size option. Then decided if you would like to receive a mix of toys and treats or toys only. Each themed box will arrive at your door with hand-selected perks.
Put a wag in your pet's tail with a monthly goodie box customized to meet your pets specific needs. Subscribing is quick and easy, and happiness is just a few clicks away.
Related review: 10 Best Dog Raincoats
By BCR Staff
September 2019