Subscription boxes are the gifts that never stop giving. Instead of giving that special guy in your life just one gift, you can give him up to 12 gifts. Many of these boxes provide members with a new box each month that comes filled with products based on a certain theme. You'll also find subscription boxes for him that provide members with new boxes every quarter or every few months. They come in themes for guys who love cooking or sports as well as those who like clothing and have other hobbies. You can find some great gift ideas with any of the top 10 best men's subscription boxes.
Related review: 10 Best Men's Grooming Subscription Boxes
1. Man Crates
If you aren't sure which men's gift ideas are best for the guys in your life, consider Man Crates. This company offers several subscription boxes that include things some guys like such as beef jerky and tools for cigar enthusiasts. You can also shop for custom boxes that include supplies that let him make lures for fishing or custom knives. Some of the crates also come with beer steins and other glass or metal items that you can customize with his name.
2. Bespoke Post
Bespoke offers custom boxes designed around the needs and interests of its members. When you sign him up for this subscription box, he can log in and answer a series of questions to let the company know his interests. It will then make boxes for him that he can log in to go over. If he doesn't like the look of that box, he can decline it and pick a new one. The boxes may include clothing, accessories or cooking supplies that he can use at home and work.
3. SnackNation
From snacks he can eat while sitting at work to those he can grab for watching films at home, SnackNation offers it all. This company offers subscription boxes that come loaded with different snacks. The company offers different types of boxes that come with more snacks each month and offers a free trial for new members to let them sample those boxes in advance. Chips, bars, jerky, and granola are some of the snacks included.
4. Flaviar
When first released, Flaviar was so popular that it filled all of the available boxes and created a waitlist for those who wanted to become members. Anyone who loves fine spirits and has a passion for whiskey and other types of alcohol will like this box. It comes with a different type of spirit in each box that comes from small-batch distillers across the country. You can sign up for this subscription box as long as the recipient is 21 or older.
5. Bean Box
The best gift subscription for men who love coffee might be Bean Box. Designed for those who feel passionate about coffee, it comes in two sizes. The first is the Bean Box sampler, which includes four bags of coffee that make up to 24 cups. You can also sign him up for the coffee of the month club to let him get a new bag every month. Bean Box includes artisan coffee from some of the top makers in the country.
You may also like: 7 Best Beer Subscriptions
6. Butcher Box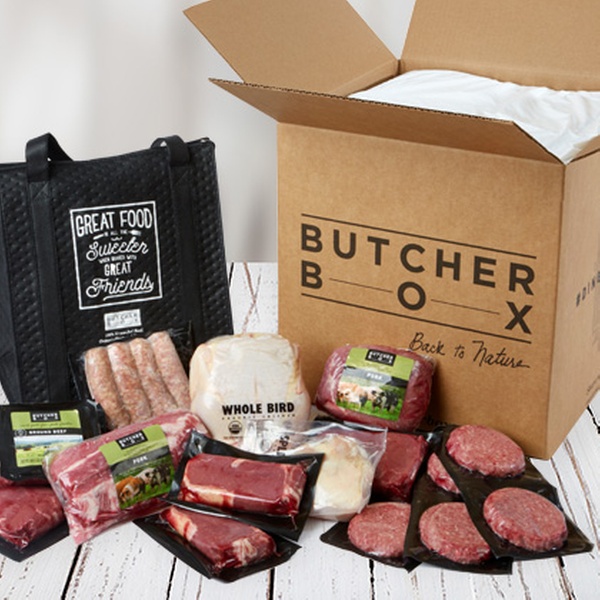 With Butcher Box, you give him the option of building a custom subscription box based on the meats that he loves. New members can log in and select from different cuts of meat, including pork, chicken, and beef. The company sends frozen to meat to his doorstep and makes sure that the meat stays safe until it arrives. Each box includes tips on cooking those meats and using them in new recipes and new ways.
7. RunnerBox
Runners like RunnerBox because this subscription company gives them products that they can use on simple jogs and when running marathons. A new box comes out every other month and includes new products and supplies. Runners might get sample products that they can try to reduce sweating as they run and prevent friction injuries. Some of the other included products can help them relax after a long run and recover at home.
8. Loot Crate
Those who love videos games, anime, movies and other similar subjects like Loot Crate. This is one of the original subscription box companies that gained a strong reputation for the products included in each box. Each month includes items based around one theme such as horror movies or "The Legend of Zelda" to give members an idea of what they might get. Some of the items may include a tee-shirt, coffee mug, magnets, and toys.
9. Vinyl Me, Please
Vinyl is quite popular today as more and more collectors buy classic and new albums. You can treat him to Vinyl Me, Please, which is a subscription box company that sends him a new album each month for one low fee. Members can pick from classic albums that include jazz and soul recordings or essentials, which are records everyone needs in their collections. There are also hip hop and rap albums available each month from artists such as The Roots.
10. Sock Fancy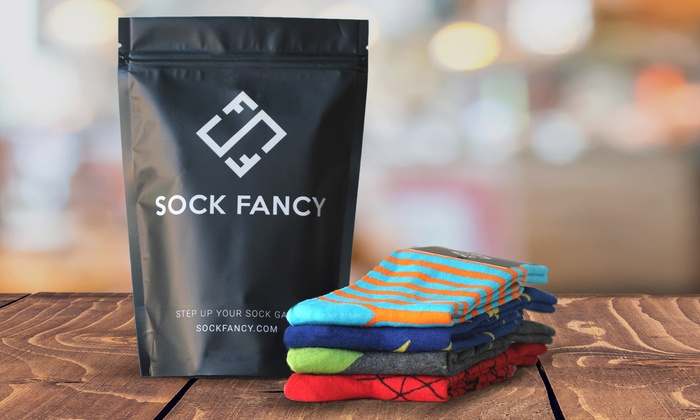 You can give him an excuse to ditch his old socks with a Sock Fancy subscription. This subscription box company offers an option for those buying gifts for others that let you pick which plan is best for him. Members pick the type of socks they like and enter their sizes to get custom socks shipped directly to them. Sock Fancy also offers a seasonal box that comes out six times a year and includes multiple pairs of socks designed for the current season.
Related review: 10 Best Cheese Subscriptions
By BCR Staff
September 2019