If you're a beer-lover, the best beer subscriptions are a great way to discover new brews. These services send you new beers every month, so you always have a steady stream of drinks coming your way. Best of all, there's a service for every taste — if you love hops, try an IPA subscription. If you want to discover new American beers, opt for a service that sends craft beers from breweries around the country. Alternatively, give a subscription as a gift to the person who has everything. Since it changes every time, you're always sure to keep the recipient guessing.
Related review: 10 Best Wine Subscriptions
1. Beer Across America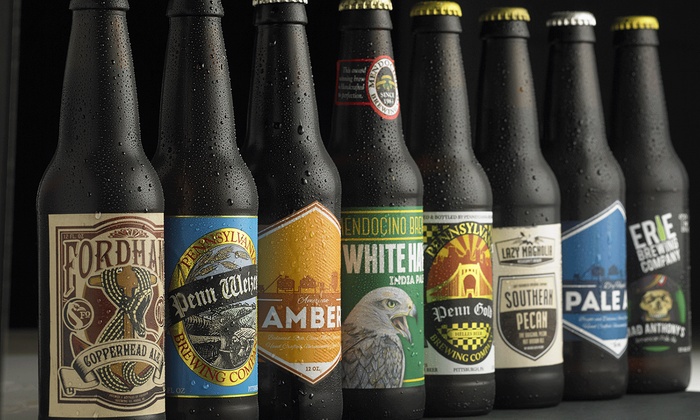 The original beer of the month club, Beer Across America has been delivering brews since 1992. When you sign up, you get a box of 12 beers. There are four different beers per box, so over the course of a year, you can try 48 new varieties. Plus, since you get three bottles of each type, it's easy to share or drink more of your favorites. Each box comes with beers from two different breweries in the United States. We love that you can choose to pay by the month, or pay for the entire year upfront — a great option if you're giving the subscription as a gift. This beer club doesn't have a contract length, so it's easy to stop the service at any time.
2. The Microbrewed Beer of the Month Club The U.S. Microbrewed Beer Club
If you're a fan of microbrews, this beer of the month club is for you. The U.S. Microbrewed Beer Club is exactly what it sounds like — a subscription that sends you different microbrews from breweries around the country. Like Beer Across America, this club sends 12-bottle packs, each with four different beer varieties. This club also includes a newsletter that includes information about each beer: tasting notes, information about the specific brewery, and ways you can match the beer with the perfect meal. If you love to learn about your beers, this is an excellent option. Beers for this subscription are selected by an expert panel that travels to different places to taste beers in person.
3. Amazing Clubs Beer of the Month Club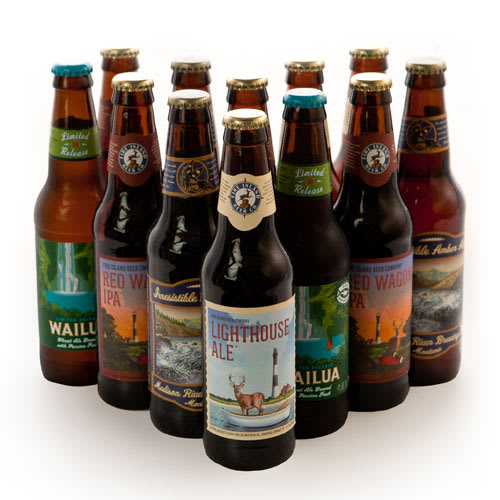 Discover four different beers each month with the Amazing Clubs Beer of the Month Club. This club focuses on high-quality craft beers; the company sources its brews from the best boutique breweries in the United States. That way, you can taste beers from the Midwest, California, and more, all without setting foot in the brewery itself. Your subscription fee includes free shipping, so you never need to worry about excess fees. Plus, the box comes with The Frosted Mug newsletter, which lets you know who's making each beer — we love that you get to meet the brewmasters and see photos of the facilities. Ordering as a gift? This club allows you to create a gift announcement to hand over to the recipient.
You may also like: 10 Best Men's Clothing Subscription Boxes
4. Craft Beer Club
If you're looking for the perfect domestic beer subscription, head straight for the Craft Beer Club. This club specializes in finding the best microbreweries in the United States — then, it shares the best beers from those breweries with you. Shipping is free within the U.S. This club is a fantastic way to discover new breweries, especially if you travel frequently and you want to visit your new favorites. The included newsletter talks all about the beer and the brewery, and even helps you find the best snacks for pairing. We love that this club allows you to get a shipment monthly, every other month, or every three months. That way, if you're only an occasional beer drinker, you don't get overrun with bottles.
5. The Rare Beer Club
Are you always on the hunt for unusual and hard-to-find beers? The Rare Beer Club — a service of The Microbrewed Beer of the Month Club — is an affordable way to do so. This international beer subscription club hunts down the rarest beers in the world. You might get an artisanal beer from Europe, for example, or discover a new brew from South America. This is a thrilling way to find new beers globally, all without the cost of traveling out of the country. You can choose to receive two, four, or six bottles per month. And of course, each shipment includes information about the beer and where it was made.
6. Flying Noodle Beer of the Month Club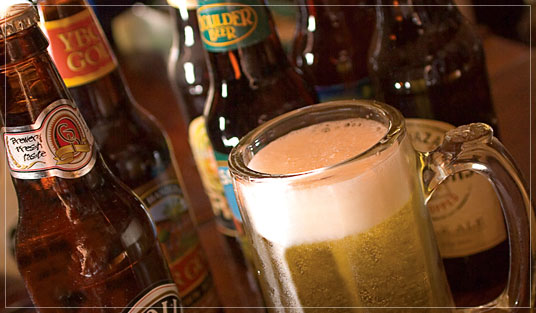 Italy might be known for its wines, but it also has a booming beer trade. Learn more about Italian-style beers with the Flying Noodle Beer of the Month Club. This subscription includes 12 bottles in four different varieties. It's the perfect way to expand your tasting experience and find out which types of beer you like best. Whether you're new to beer or you're a serious craft beer-aholic, this subscription is great fun. We love to give it as a gift, particularly for people who are difficult to shop for.
7. The HopHeads Beer Club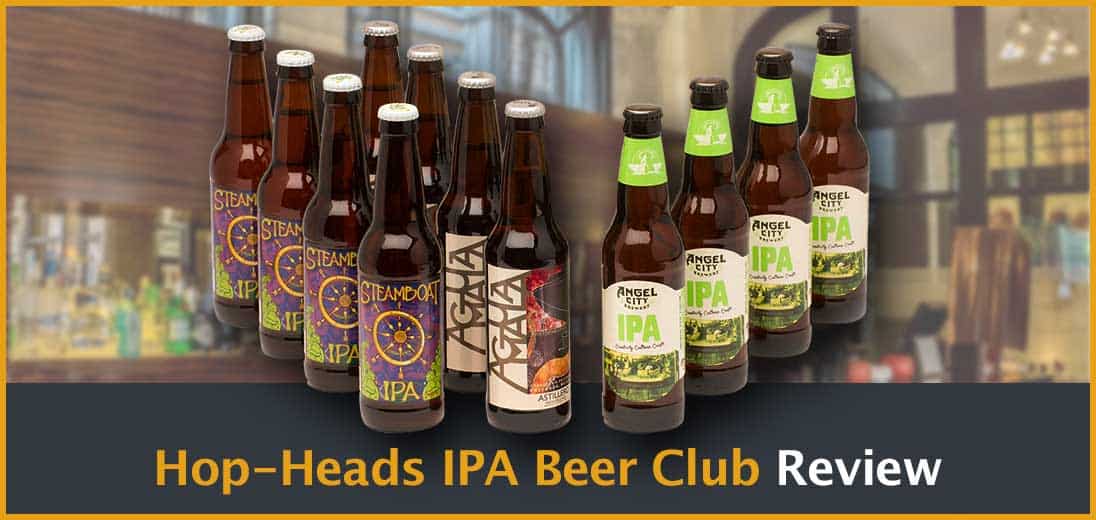 Let's face it — for some beer drinkers, only the hoppiest beers will do. That's where this IPA-of-the-month club comes in. The HopHeads Beer Club focuses solely on beers that have high hop content. Each shipment includes three varieties, each with four bottles. The beers in this club come from more than 10,000 different breweries in the United States and around the world, so even the biggest beer-hounds can find something new. If you have an IPA-lover in your life, this subscription makes an affordable gift that keeps on giving.
Whether you're looking for a gift or you simply want to find new brews, a beer subscription is a great solution. These fun services expose you to a huge variety of drinks, so it's easy to find a new favorite. To make sure that you're getting a reliable option, choose from the 10 best beer subscriptions.
Related review: Top 10 Best Gifts for Men
By BCR Staff
September 2019